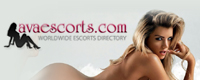 I'm a bit of a social chameleon, navigating social situations with delightful savoir-flaire; equally capable of charming an entire room or carving out an intimate space just for you and I. I transform, easily from refined dinner date to intriguing playmate with only the closing of a door, and the clicking of a lock
Stats:

28 y.o.

50kg

170m

black eyes

B cup
handy: +4 0734 407 400
Appointments are made calling only (do not write text message), please be formal!
Add my banner if you like my site!

Fanicce - elegant as your fanciest dreams